Over 50,000 Construction Projects Serviced
Raleigh, NC Construction Dumpster Rental
Arwood Waste Management Services in
Raleigh, NC
Are you planning on remodeling your home, have a new landscaping project in mind or simply wanting to clean up the garage or shed? With over 25 years of experience, we're here to help.
Arwood Waste is your premier, full-service solution for waste removal, portable storage, portable restrooms, roll-off containers and demolition services. We offer a variety of products and services that can meet needs ranging from heavy-duty commercial use to residential projects.
COMMERCIAL DUMPSTERS
Arwood Waste offers both front-load, rear-load, and roll-off commercial compactor dumpsters. With their heavy-duty construction and sturdy design, our dumpsters are ready for any industrial task, big or small. We can provide expert advice on placement, weight limits, hazardous material and other waste management issues. The experts at Arwood Waste can help keep your site up to the highest standards. Ask about our free waste analysis when you call 919-924-0317.
RESIDENTIAL DUMPSTERS
Arwood Waste offers a full range of sizes and styles of dumpsters that can be used for any residential project, from light remodel to demolition work. We can haul and dump your trash, rent dumpsters, provider curbside pickup and offer other affordable residential waste removal services.
PORTABLE TOILETS
From small events to major constructions projects, we have portable restroom solutions that will improve comfort and efficiency. Our portable restroom options include standard units, high-end flushable models, trailers, showers and hand wash stations. Arwood Waste has the perfect restroom solutions for any occassion, project or job.
PORTABLE STORAGE
We have portable storage, as well as moving and shipping options for both residential and commercial uses. An on-site container can be a great alternative to expansion, can help cleanup projects go by quicker and can offer a stress-free way to move. We can transport your containers wherever they need to be. And if you need long-term storage, our secure, climate-controlled facility is available for safe keeping until you're ready to collect your items.
Arwood Waste operates as a Veteran and Minority owned business!
Don't do it yourself!
The backbreaking labor. The endless trips to the dump. The fees and wait times. The wear and tear on your vehicles. Don't haul it yourself! Avoid all of the hassles by calling the experts at Arwood Waste.
Arwood Waste provides a complete range of dumpsters and waste hauling service. Our efficient, economical and on-time service will save you valuable time and money, letting you focus on your project and letting us worry about getting the trash out of your way. From providing expert advice to supplying dumpsters and containers to hauling it out for you, Arwood Waste offers a full array of services that can help you improve your business or help run a project more efficiently.
For any business
Arwood Waste has a waste removal or storage solution for almost any business. We offer a variety of residential and commercial dumpsters that can be used for any project. Our storage solutions can also help businesses that need an affordable alternative to expansion. Arwood Waste is ready to serve any business, including:
Retail chains
Contractors
Manufacturers
Healthcare providers
Hospitality services
Restaurants
Property managers
Office parks
Multi-location businesses
For the home
If you've got a kitchen, bathroom or home remodel, tree removal, garage cleanup, disaster recovery or any other project on your to-do list, give Arwood Waste a call for solutions. With a variety of dumpster sizes, we can supply a trash removal option that will save you time and effort for your project. Plus, our residential portable storage units can help clear out space and give you a staging area or temporary storage.
If you're moving, give our portable storage solution a try. Park one on your property while you pack and prepare. No deadlines, no pressure. When you're ready to go, we'll ship it where it needs to go, and you collect your valuables when ready. You can also choose to have your cargo stored in our climate-controlled, secure warehouse.
High-quality products
Our dumpsters and containers are durable with a heavy-duty design. Whether short-term or long-term rental, our products are built to last and can handle whatever is thrown in them. Concrete, tiles, trees, carpet, pallets, our dumpsters can handle it all. Our storage containers are made to the highest standards and our shipping container option meets international standards, making your cargo secure and ready to go wherever you may need to send it.
Expert service
The professionals at Arwood Waste have a 30-year history of providing expert, quality services. From demolitions to cleanups to building projects to hazardous waste, Arwood Waste provides its clients with dependable and affordable services. Fully licensed and insured, Arwood Waste has a solution for your waste, storage or cleanup need.
Anytime, anyplace
With a nationwide network of more than 10,000 dumpster, portable toilet, portable storage and demolition contract providers, Arwood Waste can provide services to homeowners, business owners and general contractors no matter where they are. And all our trucks are equipped with GPS and we have a direct network that keeps us in contact with our drivers to help keep you up to date with service times.
https://www.garbagemanday.org/truck-vehicle-waste-industries-raleigh/
Hilliard, FL Roll-Off Construction Dumpsters, Commercial Dumpsters,Portable Toilet, Temporary Fencing, Restroom Trailers, Septic Pumpouts, Potable Onsite Storage Rental and Curbside Waste Collection and Carting! www.awwaste.com 1(800) 477-0854
12988 NE State 121
Raiford, FL 32083


Raiford, FL

Office
Keeping You and the Environment Safe The new Global Garbage Man Day slogan "Keeping You and the Environment Safe"https://www.garbagemanday.org/ captures the true mission of these individuals. It also strikes at the heart of why we celebrate the women and men in the waste management industry. Performing their jobs day in and day out with excellence keeps our local communities and the world at large safe and clean. Many people may not realize the enormous environmental impacts of recycling programs or how their local sanitation workers are positively impacting the world's environment. Why do you Love Your Garbage Man? Because they are "Keeping You and the Environment Safe"! Join Team TAKE OUT THE TRASH https://www.letstakeoutthetrash.com/#scream Use hashtag #TAKEOUTTHETRASH on Social Media platforms, follow us on Instagram, YouTube , Facebook, Twitter and SnapChat and go out of your way to speak to your local sanitation workers when you are out and about. Take Control of Your Own Destiny. Join the Dumpster.me Team!
Have you always wanted to be your own boss? Now you can, with Dumpster.me. The founders of Dumpster.me have over 50 years of combined experience building successful waste companies. We know how the big names do it, and we'll teach you their secrets and share proven techniques to compete with them. You'll also have the power of the Dumpster.me brand from day one! https://www.dumpster.me/partnerships/
The City of Raleigh Solid Waste Services Department provides reliable waste management solutions to the Raleigh community through residential curbside collection and a variety of specialized services. The Department works proactively to reduce waste and to increase recycling in Raleigh, while demonstrating a commitment to sustainability in all areas of its operations.
Stay Safe on Collection day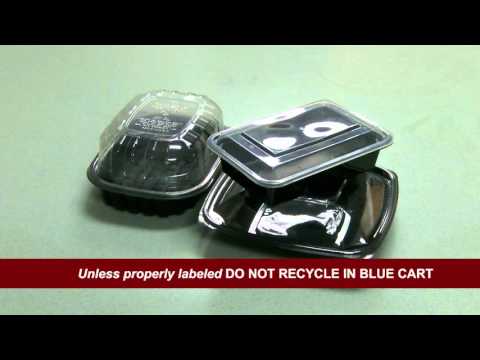 Recycling with the City of Raleigh is more widespread than ever, with 119,000 households enjoying access to curbside collection every other week. This new video answers the three questions customers have asked us most often since 2012. Number 1: How clean do items have to be? Watch the video to find out!
Recycling Program
Beginning as a pilot program in 1989,
Raleigh Recycling
provides bi-weekly curbside service to residents, and the central business district of Raleigh. The City offers recycling options in city parks, pedestrian recycling using BigBelly Solar compact units and provides drop-off centers around the city.
Garbage Program
The goal of the Residential (Garbage) Division of the Solid Waste Services (SWS) Department is to safely and efficiently collect residential solid waste and dispose of it at the county landfill. Responsibilities include:
Yard Waste Program
The city of Raleigh Yard Waste Center, which opened in 1992, serves as the recycling center for yard waste collected by city crews as part of the Solid Waste Services Department's curbside collection program. Items such as grass clippings, shrubbery trimmings, leaves, limbs, logs, brush, pine straw, and hay are recycled into wood chips, mulch and compost, which are then made available to the general public for purchase. In addition to yard waste collected, the center also accepts yard waste from the public for a nominal fee. The yard waste must be generated inside the Raleigh city limits.
Code Enforcement
Responsibilities include: enforcing policies, procedures, municipal codes, the Solid Waste Design Manual, laws that are designed to improve the quality of life, oversees the solid waste/recycling site permit approval process, land use development process, operational efficiency and effectiveness, and SWS billing.
Unverified Rental Service Providers
Capitol Waste Transfer LLC
424 Warehouse Dr, Raleigh, NC 27610
3231 Avent Ferry Rd, Raleigh, NC 27606
4865 Jackson King Road, Raleigh, NC 27603
6300 Creedmoor Rd, Raleigh, NC 27612
Garden Knoll Ln, Raleigh, NC 27614
1201 Green St, Raleigh, NC 27603
4913 Theys Rd, Raleigh, NC 27606
52 Ashcroft Ct, Garner, NC 27529
Clayton & Hurdle Disposal Service
720 Charlie Long Rd, Hurdle Mills, NC 27541
5817 Goolsby Ct, Apex, NC 27539
Waste Hauling and Dumpster Info for Residents of Raleigh, NC
The city of Raleigh is an open market for roll-off dumpster rentals.
The city provides curbside service to residents, but for commercial use, demolition, and construction projects, you are free to a family owned waste compnay like Arwood Waste to receive commercial dumpster services and/or roll-off dumpster rentals.
What are the requirements of private waste haulers in Raleigh?
Every waste hauler operating out of Wake County must have a Solid Waste Hauler's Privilege License in order to haul waste of any sort.
Be sure to choose a dumpster rental company that has this license.
HINT: All of Hometown's approved dumpster rental companies are licensed.
Contact Solid Waste Services of Raleigh, NC
Phone: 919-996-6890 (Office)
Mailing address: PO Box 590 630 Beacon Lake Dr., Raleigh NC 27602-059
How much does it cost to rent a dumpster?
Dumpster and Portable Toilet Rental Area
Apex, Cary, Clayton, Creedmoor, Durham, Franklinton, Fuquay Varina, Garner, Holly Springs, Knightdale, Morrisville, New Hill, Raleigh, Research Triangle Park, Rolesville, RTP, Wake Forest, Wendell, Willow Spring, Wilsons Mills, Youngsville, Zebulon
Zip Codes Service Area
27502, 27511, 27512, 27513, 27518, 27519, 27520, 27522, 27523, 27525, 27526, 27527, 27529, 27539, 27540, 27545, 27560, 27562, 27571, 27587, 27588, 27591, 27592, 27593, 27596, 27597, 27601, 27602, 27603, 27604, 27605, 27606, 27607, 27608, 27609, 27610, 27611, 27612, 27613, 27614
Counties Service Area
Wake County