Common Porta Potty and Dumpster Rental Projects
Construction projects, music festivals, landscaping projects, and weddings may not seem to have much in common on the surface, but two things can definitely be said about all of them: they're going to produce a lot of trash, and they create a need for sanitation solutions. Projects involving dumpster rentals and porta potties need to be planned out well ahead of time. Luckily for you, ASAP Site Services has been assisting with events and construction projects for over 30 years, making sure they have the equipment needed to keep the site safe and sanitary, whatever the project may be.
Order A Dumpster Now
Order A Porta Potty Now
The same kinds of portable toilet products and dumpster rentals won't work for every project. To give you a better idea of how your rental needs might change from task to task, we've decided to take a moment to walk you through a handful of common projects and what they might look like as far as waste management and sanitation options go.
High-Rise Building Construction
If you're managing a project on a high-rise construction site, there are a few things to note. You definitely don't want your crew having to go all the way down to the ground level to use the bathroom every time-days of labor time could be lost over the length of the project-so it's in your best interest to place high-rise portable toilets on the upper floors instead. Our high-rise portable toilets are easy to move up and down freight elevators, compact enough to fit into most areas, and private enough to keep your workers comfortable. Speaking of their comfort, we can also provide shower trailers for construction sites that may have a need for them. Giving your team the chance to take a hot shower after a long day of work at a dusty and dirty location will do wonders for morale.
You'll also have to think about how to dispose of all the construction debris. We have roll-off dumpsters that can hold anywhere from one to four tons of waste at a time. We'll drop them off at your site and haul your loads for you, making life easier from an operational standpoint. Give us at least one day of notice and we can deliver roll-off dumpsters anywhere in your area-just make sure to have a clear and level space for us to leave them.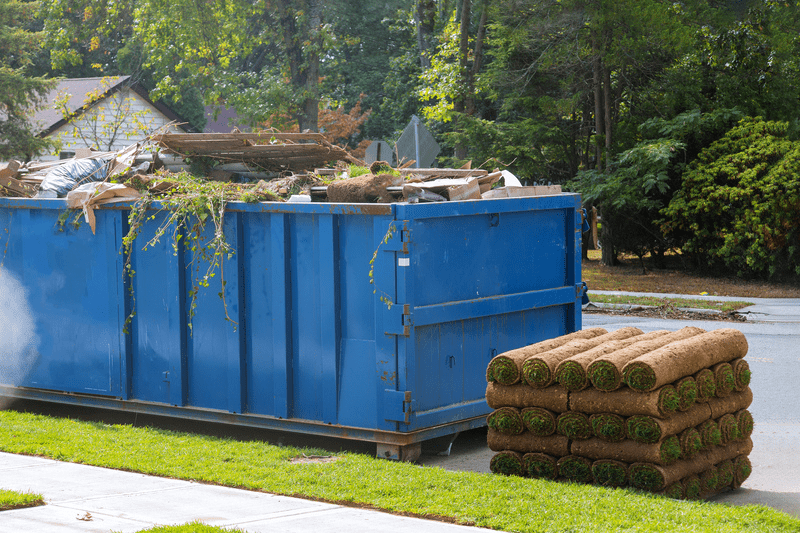 Renovation/Landscaping Projects
Like construction sites, home remodeling and landscaping projects can produce a lot of debris, although usually on a smaller scale. This waste can be anything from drywall to clean dirt, so it is important to note which type of roll-off dumpster you'll need. Clean dirt, clean concrete, and things like brick, tile, manure, and driveway pavement are not permitted to be put in our standard roll-off dumpsters. Our clean concrete and clean dirt dumpsters make it possible to recycle this material. Don't fret too much about which dumpster you may need for your situation. Our experienced staff can guide you through the process of ordering the perfect dumpster rental for your project.
Our junk removal services may also be helpful for home renovation and landscaping projects. If you're replacing your dishwasher as part of a kitchen remodel or taking a hot tub out of your backyard, for example, you won't be able to throw them out in even our biggest dumpster rentals. Instead, we'll send a team to your location to take your larger items away one by one.
We also have single-stall portable toilets for your project area. Landscaping often results in dirt and mud, so to prevent you from tracking it into your home, an outdoor toilet may be a great fit for you. You may also want a porta potty rental in your backyard if you're doing any work on your bathroom-a temporary toilet can be a major relief until your normal fixtures are accessible again. Pair it with a portable sink or a hand sanitizing station to keep your hands clean and sanitized.
Music Festivals
If you've ever been to a music festival, you definitely know the feeling of waiting in line for the restroom. If you're helping organize one, you'll need to order enough to keep the lines moving, as well as an appropriate number of ADA-accessible toilets to make sure all your guests are accommodated. We're happy to help you figure out how many of each you'll need based on your expected attendance, so feel free to reach out at (888) 413-5105 and we'll walk through it together.
Along with portable toilets, you'll need handwashing stations and hand sanitizers to keep your event from becoming a germ-spreading factory. Scatter these stations along your rows of porta potties, making them easy to find for anyone looking to freshen up.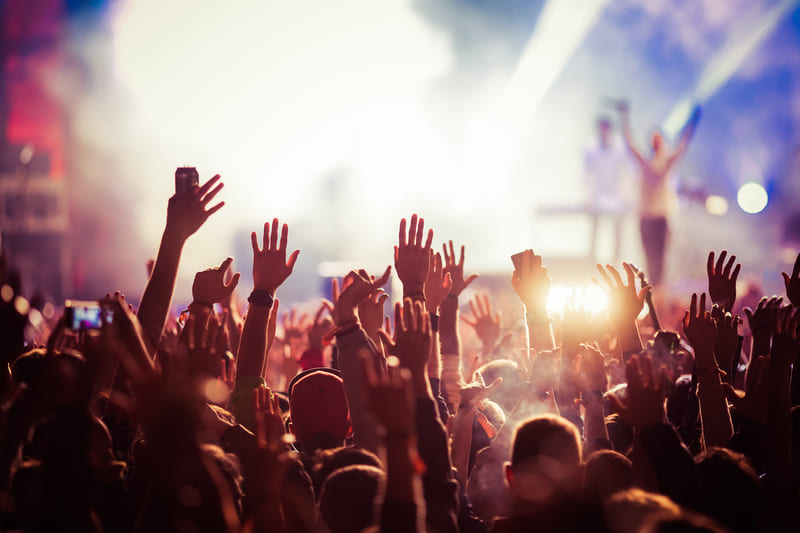 Backyard Weddings
When you're hosting an event like a wedding in your backyard, you may want to upgrade from a typical portable toilet to a restroom trailer. These trailers are complete with air conditioning and lighting, resembling your typical indoor restroom, with sinks and soap dispensers built-in. They are perfect for such a classy and memorable event. Depending on the size of the wedding, a roll-off dumpster might not be a bad option either-it'll make it easier for your guests and catering crew to dispose of large volumes of trash at once.
If you're still asking yourself "why should I rent a dumpster or portable toilet?" for your project, we'll be happy to make recommendations that pertain to the particular task at hand. We have solutions for any construction project or event, big or small. Give us a call at (888) 413-5105 or fill out our order form online to receive a quote or have any of your questions answered. We look forward to working with you!
Find Your Local Pricing & Order Today!
Order Now
Order Now